Tips For Safely Working Out In The Summer Heat
The Full Story:
Now that we're into the month of July, it's hot out there. We're in the middle of a heatwave that's brought 90-degree temperatures to Alaska for the first time everand beyond just making us sweaty and uncomfortable, this weather makes for less than ideal conditions for working out. Summer has only just started, so we have months to go and here's what you need to keep in mind when exercising in this heat.
Know the symptoms of heat stroke- Heat exhaustion or heat stroke doesn't just mess with your workout, it can have a serious impact on your health, so it's important to take precautions. That means being aware of the symptoms and not blowing them off when you notice them. If you start feeling light-headed, have excessive sweating and thirst, a higher than normal heart rate, rapid breathing, headache or nausea, you should stop what you're doing right away and get in the shade or air-conditioning ASAP.
Avoid working out at the hottest time of day- Medical experts advise working out first thing in the morning when it's cooler, or waiting until evening when temps drop again. The risk for heat injury is high when the temperature is over 80-degrees and the humidity is above 75%, according to Dr.Micah Zuhl. And if it's hotter than 89-degrees, you may just want to skip your workout.
Stay hydrated- There's more to it than just drinking water. Before working out in the summer heat, it's important to avoid diuretics like caffeine or alcohol and keep hydrating before, during, and after your sweat sesh.
Source:Men's Health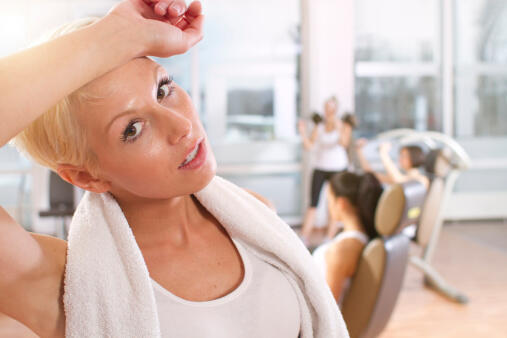 Jessica
Want to know more about Jessica? Get her official bio, social pages and articles!
Read more